The Shadow of the Prophet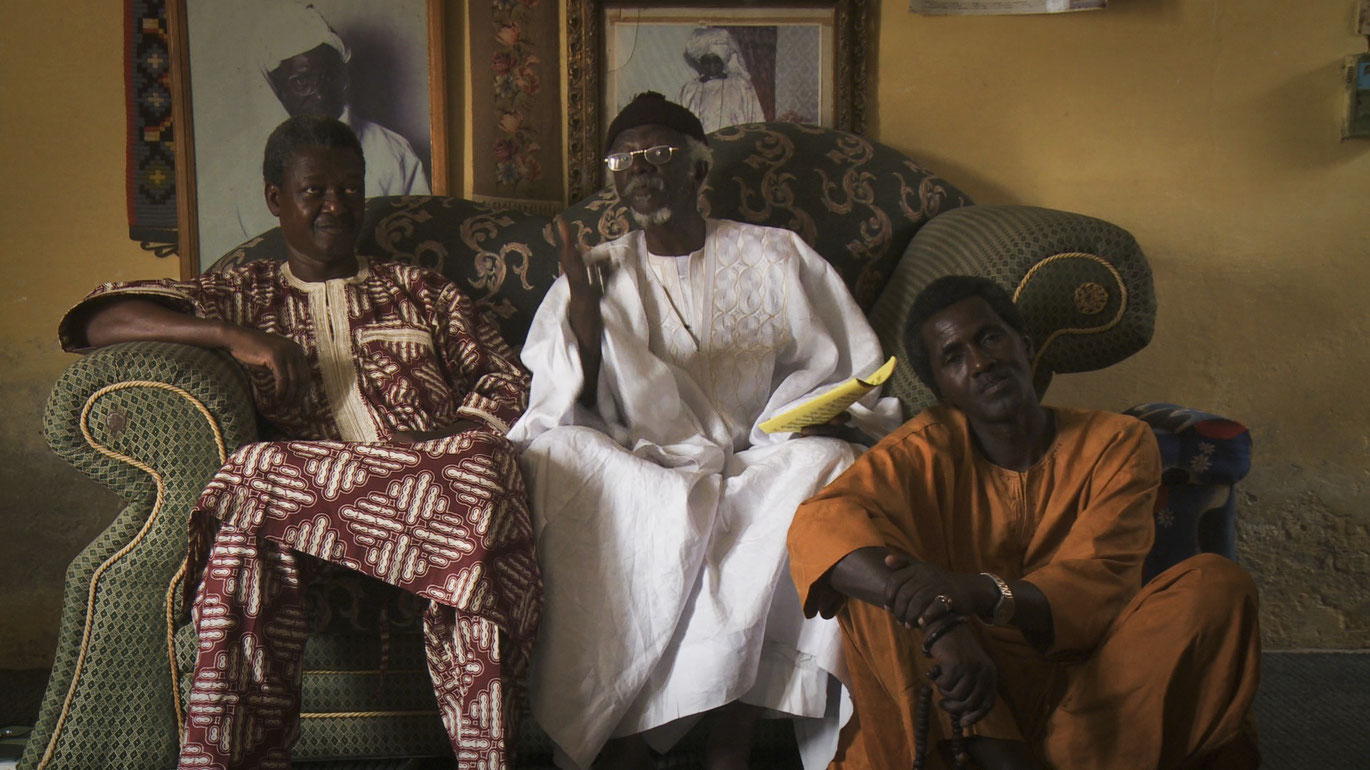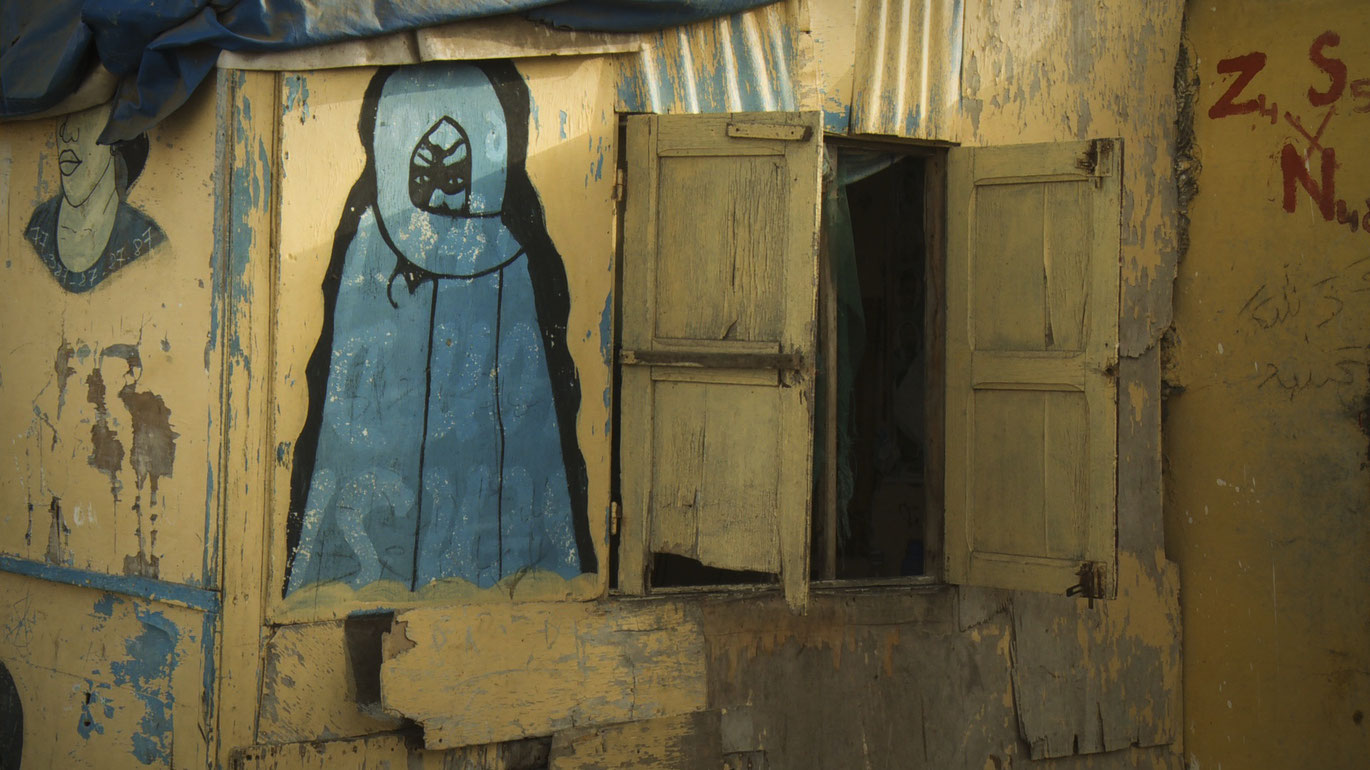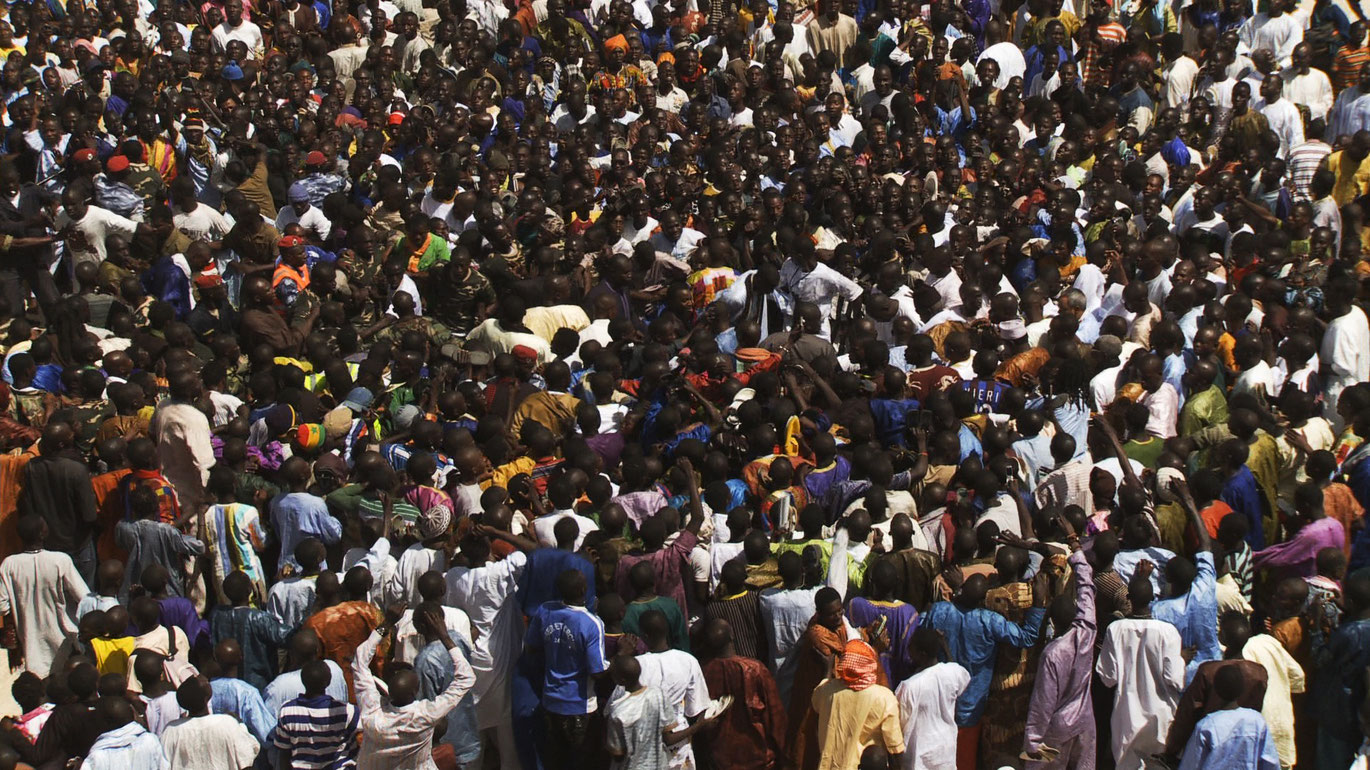 There's no escaping Ahmadou Bamba's image in Senegal: It can be found hanging from the rearview mirrors of taxis, in bakeries, at markets, in kitchens and bedrooms, and it's also painted on the walls of half the country's buildings. Cheikh Ahmadou Bamba, also known as Serigne Touba, founded the Sufi order of the Mourides, one of Senegal's most influential Islamic groups. And his portrait can be seen everywhere.

In Shadows of the Prophet Philipp Mayrhofer and Christian Kobald investigate the past and present of this picture. It's from the only surviving photograph of Ahmadou Bamba, which was taken by French colonial police in February, 1913. The filmmakers speak with photographers who reproduce it in mass quantities, they visit the courtroom where Ahmadou Bamba was sentenced to exile in Gabon, and they also witness the annual procession in Senegal's second-largest city, Touba, founded by Ahmadou Bamba and the location of his grave. Shadows of the Prophet is about the power of images in a culture where worshipping them is a wholly foreign idea.

Mayrhofer and Kobald studiously avoid looking at Senegal with the common Western attitude of paternalistic, condescending sympathy. Instead, they bathe in the country's beauty and attempt to follow the conventions valid there concerning staging and self-presentation: frontal, two-dimensional, almost like a tableau. Underlaid with the hypnotic music of Koudlam, the film's pulled along more and more strongly by the gentle, almost clandestine subversion with which a police ID photo has been turned into a political and religious icon over the past decades. By the film's conclusion Ahmadou Bamba's followers themselves could reinterpret Shadows of the Prophet as a vehicle for spreading the message of their spiritual leader.

(Dominikus Müller)


February 1913. The French colonial police takes a photograph of a Muslim prophet in Senegal. His name: Sheik Amadou Bamba. The officers don't suspect that the photograph of the African holy man will become an icon over the next century, the most well-known image in the country, a motif that has been reproduced thousands of times, one which can be found in every street corner. We search the streets of Dakar and Saint Louis for these images.

(Kobald/Mayrhofer)
More Texts
Der Schatten des Propheten (Article)
Michael Sennhauser, In: sennhausersfilmblog.ch, November 2011

Link:
https://sennhausersfilmblog.ch/2011/11/11/duisburg-11-der-schatten-des-propheten-von-christian-kobald-und-philippe-mayrhofer/


Das Bild des Mannes mit dem Kopftuch und dem finsteren Blick ist im Senegal, vor allem in Dakar, allgegenwärtig. Es geht zurück auf die einzige erhaltene Fotografie des Religionsgründers der Muriden, Scheich Amadou Bamba Mbacké, von den Anhängern seiner Sufi-Bruderschaft auch Sériñ Touba genannt. Bevor ich diesen Film gesehen hatte, wusste ich nichts über ihn. Das einzige, was ich schon gelesen hatte: die Muriden stellen den grössten Anteil der Emigranten aus dem Senegal. Auch den beiden Filmemachern war nicht viel bekannt über ihn, aber beide waren fasziniert von der Logo-artigen Qualität des Bildes. Wie kommt ein Mann, der vor über hundert Jahren geboren wurde, zu dieser Omnipräsenz? Denn sein Konterfei ist in Dakar allgegenwärtig, auf Wänden, in Schaufenstern, auf Reklametafeln, auf Amuletten.

Mayrhofer und Kobald, deren anthropologisch-ethnografisches Experiment The Moon The Sea The Mood mich in Duisburg 2008 beeindruckt hatte, gehen vordergründig ganz einfach vor: Sie fahren in den Senegal und beginnen, mit den Leuten zu reden. Schon der Taxifahrer erklärt die magische Wirkung des Konterfeis, zwei weitere Männer schwärmen von der unglaublichen, prophetischen Wirkung des Serin Touba – um am Ende ihres Sermons die T-Shirts mit seinem Konterfei in die Kamera zu halten, von deren Verkauf sie leben. Es folgt ein Fotograf, der gut verdient an den immer neuen Reproduktionen des Originalbildes, die er verkauft, dann diverse Marabus, welche ihre mehr oder weniger direkte Abstammung von Serin Touba beteuern – und gerade, wenn man bereit ist, das ganze als kommerzielle Inszenierung abzutun, tauchen die ersten Zeugen auf, die den Ton verändern.

Mayrhofer und Kobald haben einen überaus runden, vielfältigen Film gebaut, der das Phänomen Serin Touba täuschend einfach aus verschiedenen Blickwinkeln angeht, ohne Kommentar selbstverständlich, aber unter ethnografisch und religionsgeschichtlich informierten und strukturierten Leitlinien, die sich allmählich erschliessen. Dass das in 52 Minuten nicht nur möglich ist, sondern auch ganz rund und dicht wirkt, liegt vor allem daran, dass sie sich immer wieder auf das Bild und die Bildhaftigkeit beziehen. Am klarsten erschliesst sich dies aus dem Schwenk über ein Wandbild, auf dem das standardisierte Porträt von Serin Touba zwischen einem Che Guevara Bild und einem John F. Kennedy-Konterfei steht.

Der Schatten des Propheten ist letztlich nicht bloss eine Lektion in Ikonografie, sondern auch ein Musterbeispiel für einen extrem klugen, dichten, packenden und informierten Dokumentarfilm, der mit den standardisierten 52 Fernsehminuten extrem ökonomisch umgeht und perfekt über die Runden kommt.
Orig. Title
l´ombre du prophète
Year
2010
Country
Austria
Duration
52 min
Category
Documentary
Orig. Language
french, Bambara
Subtitles
german, English