Ulrich Gregor and Heidi Kim at the W Hong Kong Hotel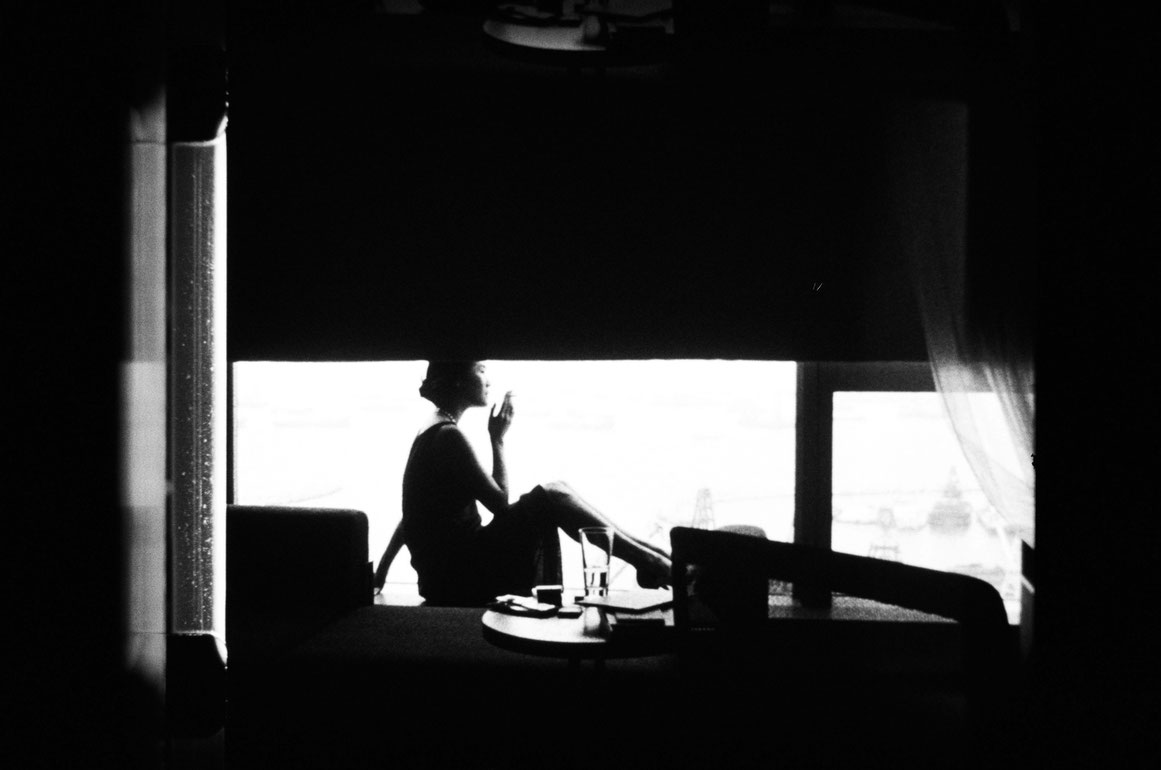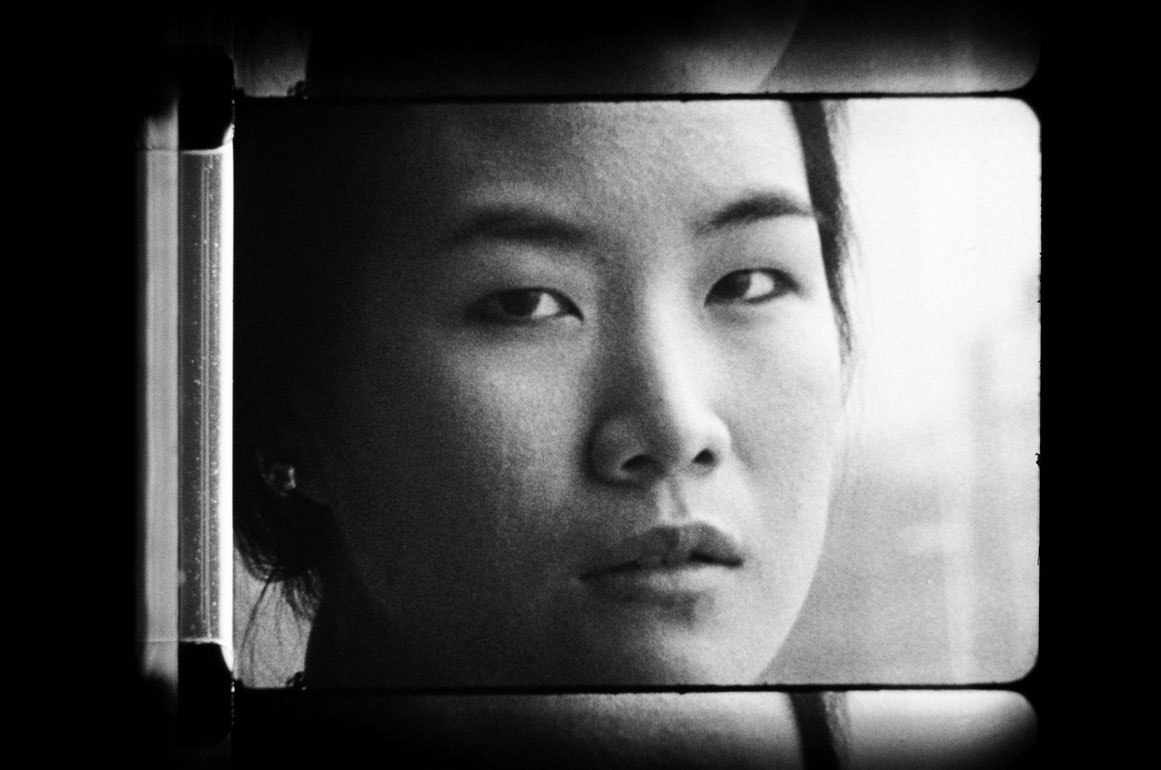 A triangle story. Two people in a hotel room. He, white hair, suit, sits at a desk, reads a book and takes notes. She, black sheath dress, thick gold chain, smokes a cigarette, ties her hair together, smiles, moves her lips. Both look into the camera. He, unmoving, withstands the gaze back at him; perhaps with a slight hint of pursed lips. She, clearly irritated, turns away again and again; she glances into the off, through the panorama window to the big city; the harbor installation, the highway. The cuts are long enough to give the camera's gaze its own performance. As of now they are a threesome in this experimental lab, "he," "she," and vom Gröller: the camera, the choreographer.

A love story. Or, rather, the idea of it. Love, that is just another cinema cliché, but also: the love of cinema and its clichés. Thus, the appearance of an iconography: the woman-in-the-little-black-dress and the traveler. The camera pans over a bed, pillow, chaise lounge, but that's not the subject here. The day has arrived at the hour of the diffuse, the uncertain: blue hour, magic hour, cocktail hour. Love, that means here: the moment, pausing, the cigarette, staring off into the distance, water, the multi-lane road that disappears under the sea's surface.

A film story. All there, within, with no outside. Everything, including vom Gröller's cuts, occur in the camera's interior. The hotel room becomes a part of the device that stretches out into the room past the borders of the lens. The blinds fade in and out, suggestive of the narrative completeness, despite the undirected improvisation. Even the protagonists, the men and women cinephiles, belong to the inner circle of this cinema world. Or, rather, the world that is the cinema. A tribute to cinema, as a whole.

(Nanna Heidenreich, Ulrich Ziemons)

Translation: Charlotte Eckler
Orig. Title
Ulrich Gregor and Heidi Kim at the W Hong Kong Hotel
Year
2011
Country
Austria
Duration
3 min
Category
Avantgarde/Arts
Orig. Language
no sound