Pocketcinema - The Event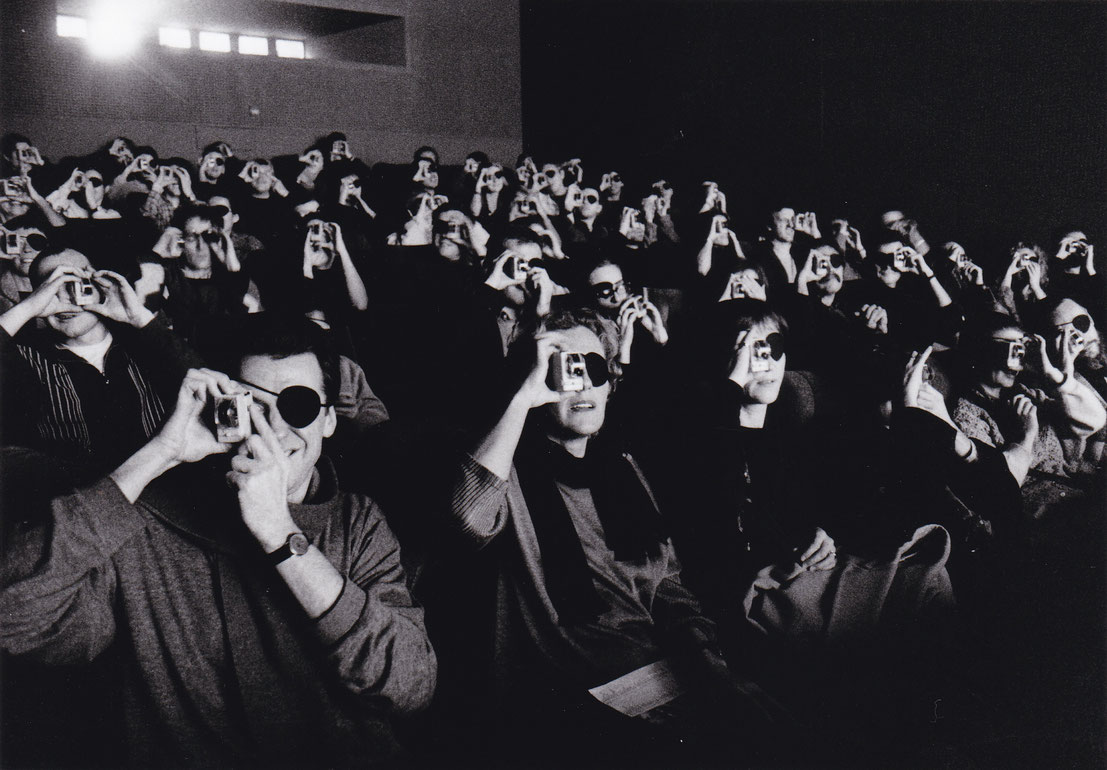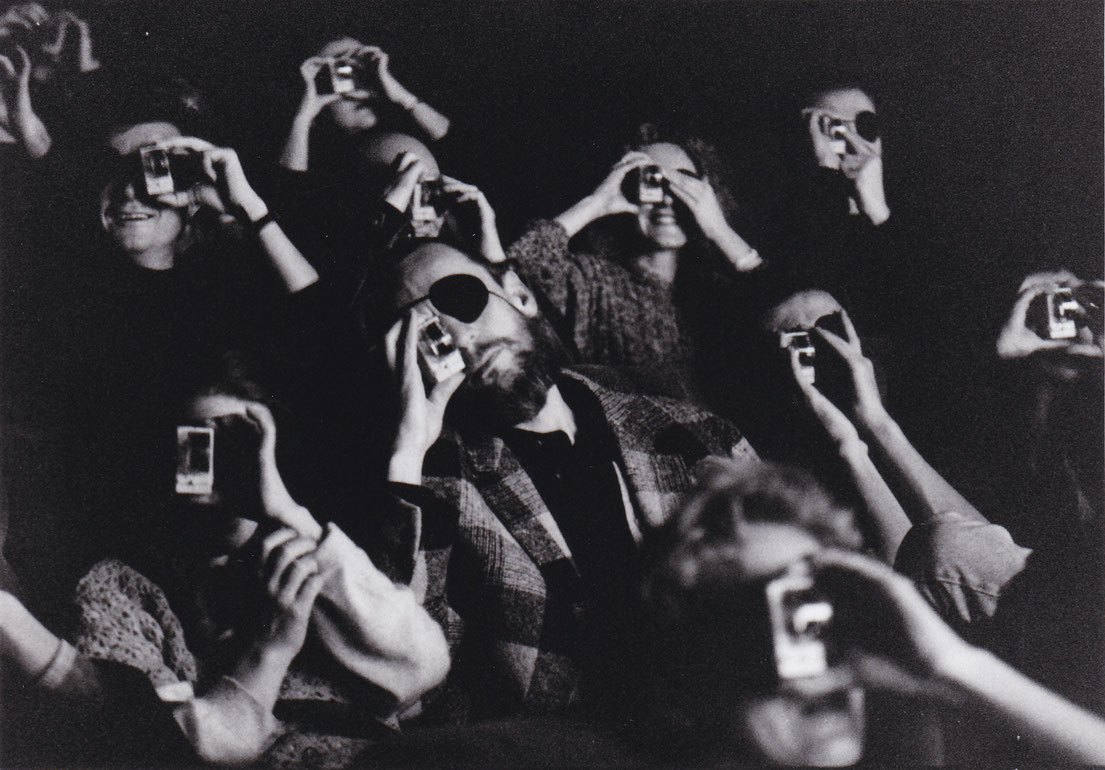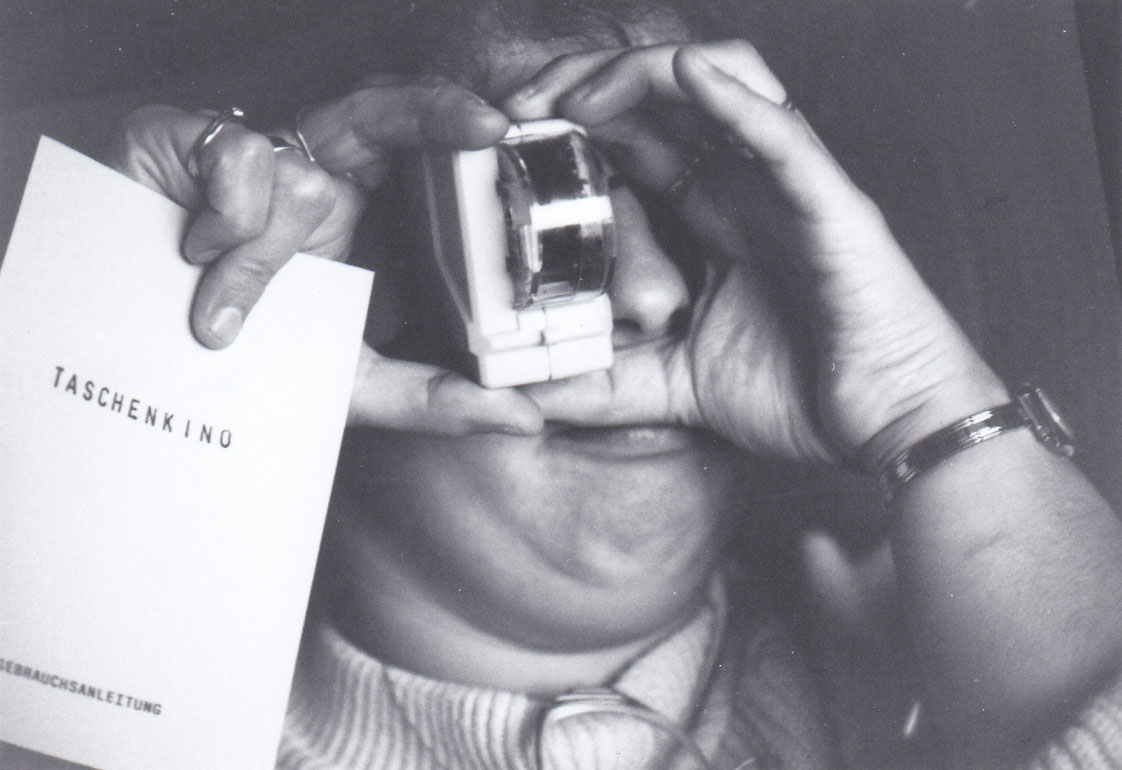 An Attempt at Endless Repetition in Life and Film
About Repetition in Life
Rhythmically repeated movements were a presupposition for the origin of our life. From our first breathing on rhythmically repeated movements of heart and lungs regulate our blood circulation and respiration, – day by day, night by night. Regularly repeated phases of being awake and asleep keep us alive. Because of rhythmically repeated motions we are able to move. The repetition of everyday rituals sets our daily course. Repetitions determine our working life and characterize sports. Music and dance, poetry and rhetorics are based upon repetition. Meditation, rituals, religious acts rest upon repetition and therefore enable mind-expansion.
About Repetition in Film
The film loop unites the beginning with the end and in this way creates a self-contained continuum. Each single scene, endlessly self-repetitive, therefore becomes itself a perpetuum. Each element of a scene is multiplied according to its characteristics. Linear movements become flowing and gliding, circular movements become spinning and rotating. The dynamics of each isolated element generates the rhythm of the film loop. The film loop combines within itself reduction and expansion, thus generating simulation.
With the Pocketcinema project I want to trace the repetitions in life and film as an attempt at the essential elements of film – motion and time. (Gustav Deutsch)
"Attempt" implies foremost the shared experience of a test battery that has achieved an accumulation of a further, productive unknowingness. It is about strangeness in the acquainted. (Der Standard)
Gustav Deutsch assumes the role of the ethnologist of daily life, who reduces versatility to the common denominator of a general pattern. (Salzburger Nachrichten)
A unique, crazy and fun interactive experience from Austria. (Rotterdam Filmfestival)
Orig. Title
Taschenkino - Das Event
Year
1996
Country
Austria
Duration
0 min
Category
performance
Orig. Language
No Dialogue