Katharina Copony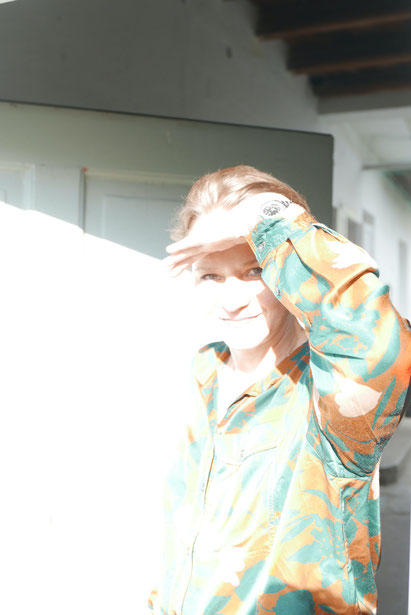 © Emily Artmann, 2021
* 1972, Austria

Katharina Copony lives as a freelance filmmaker in Berlin and Vienna.

She studied visual media design with Peter Weibel in Vienna and at the HdK Berlin.

Starting from the field of video art and photography, she focuses on documentary film.
Artist in residence in Japan, Rome, London, Sarajevo, New York and Triest.

Since 2016 she teaches as a lecturer at the UdK Berlin.
Her documentaries have been shown at numerous international festivals as well as on television and have won several awards.

2002 TV-award Public Education Austria for "der wackelatlas – sammeln und jagen mit H. C. Artmann"; 2006 arte-Dokumentarfilmpreis for "Il Palazzo" (Duisburger Filmwoche); 2009 3sat-Dokumentarfilmpreis for "Oceanul Mare" (Duisburger Filmwoche); 2012 outstanding artist award (The Arts and Culture Division of the Federal Chancellery of Austria).