Ella Raidel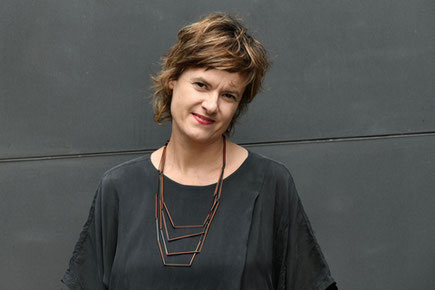 Foto: B. Holub
* 1970, Austria

Ella Raidel, Ph.D., is a filmmaker, artist and researcher.In her interdisciplinary works – films, videos, research and discourses – she focuses on the socio-cultural aspects of globalization, urbanization and the representation of images. Her hybrid practice is to create a discursive space for filmmaking, art and research.
In recent years, she has been concerned with China's unprecedented growth and rapid urban changes, in experimenting with new documentary modes, narrations and methods. Raidel's works has participated in international biennials, exhibitions, conferences, and presented at numerous International film festivals, among those International Film Festival Rotterdam, CPH:DOX Copenhagen International Documentary Film Festival, DOK Leipzig, Hot Docs Canada, and Chicago International Film Festival.
Since 2019 she is Asst. Professor at NTU Singapore.