Peter Patzak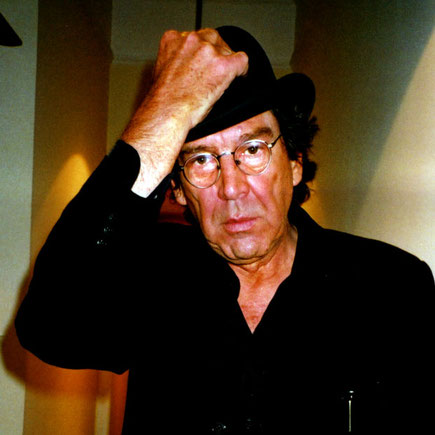 * 1945, Austria

Director, painter, and author Peter PATZAK was born in Vienna, Austria where he studied psychology and art history. His first art exhibition was held under the patronage of Albert Paris Gütersloh. In the mid-1960's he was invited to participate in the Films of Art show in New York. From 1968 to 1970 he worked on experimental and short films in New York where he became friends with Paul Morrissey. Today his body of work includes one hundred feature and television films including Kassbach by Author Helmut Zenker, The Unicorn by Martin Walser, Frau Berta Garlan by Arthur Schnitzler, and Wahnfried – Richard and Cosima, the official selection for the Cannes Film Festival. Following his return to Vienna, Patzak directed his first feature film, Die Situation, in 1972. He held a professorship at the University of Music and Performing Arts, Vienna since 1990, and in 2008 became Head of the Institute for Film and Television from which he retired in 2013.

Peter Patzak made television history with his anarchistic parody of the crime genre in Kottan Ermittelt, which ran from 1976 to 1983. He is the recipient of many awards including the Adolf Grimme Prize, the Goldene Kamera, the Goldene Romy, the Berlin and Moscow Film Festival Prizes for Kassbach, the 1996 Russian Filmmakers Prize in Moscow for Shanghai 1937, and the UNESCO Prize for Gelobtes Land. Patzak was honored with retrospectives of his extensive and multifaceted career at festivals including the Cinématèque Francaise (Laudatio Jean-Jacques Annaud) and the Max Ophüls Festival. Other retrospectives took place at the Carnegie Hall Cinema in New York, in Jerusalem (in conversation with Philip Roth), at the Austrian Film Days in Berlin, and at festivals in Cairo, Damascus, and Shanghai. In 2002 Peter Patzak received the Canal Grande Award for best director in Venice for his adaptation of Die Wasserfälle von Slunj based on the novel of the same name by Heimito von Doderer. The film also received the Austrian National Education Prize. In 2003 Patzak won the Emerging Maverick Director's Award for Zodiac Sign at the San Jose Film Festival. In 2010 he was honored with a retrospective by the Filmarchiv Austria accompanied by a comprehensive monograph with an introduction by Marin Scorsese.

Patzak's painting career began as early as 1961 with regular exhibitions that he titled, The Physicists' Halftime, Communication Machines and TV-Images, The Color White, Body Serviettes and Tablecloths, Traces and Shrines, Shanghai Notebook, Le Porte Delle Vecchie, and Finestre von Vedute. Since 2007 he has created following series: Die ungleichen Stunden, Stimmen aus dem Lupanar, Das Buch der Nikarete, Rectinas Briefe. His latest exhibitions were all titled Daten and included the series Briefe nach Perigord, Gate to the Garden, and Briefe an Eve.

Peter Patzak also served as author, co-author, and producer of many of his films. Several of his books were made into audio books, including his 2005 novel Der Geist der Farbe. His play, Akte – im Schweigen vermählt premiered in 2008 at Vienna's Stadttheater. In October of 2008 a prose version of the theater script appeared in the Ralph Klever Verlag. Other publications include Full Circle, and Walter Schurian's Bild, Film, Schrift, which investigates the correlation between Peter Patzak's artistic, filmic, and literary work.