Sabine Bitter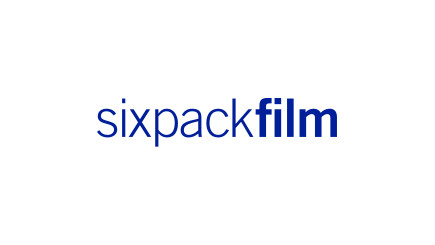 * 1960 born 1960 in Aigen, Upper Austria; lives and works in Vienna and Vancouver.

Since 1993, Sabine Bitter and Helmut Weber have cooperated on projects addressing urban geographies, architectural representations and related visual politics. Educated at University for Applied Arts in Linz with Laurids Ortner, their artistic works focus on emergent sites and overlaps of architecture, urban developments, communications systems and modes of artistic and cultural production as they are mediated through photography, video and new media technologies.

Selected recent exhibitions and projects:
VIVIR PARA VER", Circulo de Bellas Artes, Madrid; "LIVE LIKE THIS!", Camera Austria, Kunsthaus Graz, Graz; //plattform// gallery, Berlin; aut, architektur und tirol, Innsbruck; "CARACAS, HECHO EN VENEZUELA", Charles H. Scott Gallery, Vancouver; billboard "Super Citizen", Clockshop, Los Angeles.
groupexhibitions: "SHIFT", Galerie Grita Insam, Vienna ; "Architecture & Disaster", Western Front, Vancouver; "LAST MINUTE" Büro für kognitiven Urbanismus, gfzk, Leipzig; "Why Pictures Now?", Museum of Modern Art , MUMOK, Vienna; "EMERGENCY BIENNALE in CHECHNYA", Centre A, Vancouver (Urban Subjects, with Jeff Derksen); "The Urban Conditions", Museum De Paviljoens, Almere; "Not Sheep: New Urban Enclosures and Commons ", Artspeak gallery, Vancouver (Urban Subjects, US); "Urbi & Orbi", Biennale de la photographie, Sedan, France.

Selected grants and residencies: Schindler Artists and Architects in Residence Program, Los Angeles; Artists Residency, Banff Centre for the Arts, Banff; P.S.1 Studio Program, New York.
Selected Teachings: University of British Columbia, Vancouver; Visiting Artists, Emily Carr Institute for Art and Design, Vancouver; Visiting Professor at University of Applied Arts, Vienna. Lectures/talks at CalArts, Los Angeles; CUNY, New York; UCV, Caracas, Venezuela.


Recent publications:
BitterWeber: Live Like This!, ed.- Reinhard Braun, Camera Austria, Graz, Austria 2005.
Sabine Bitter / Helmut Weber: CARACAS, HECHO EN VENEZUELA, ed. - Kathy Slade, Vancouver – Frankfurt: Charles H. Scott Gallery – Revolver 2005.