Reinhold Bidner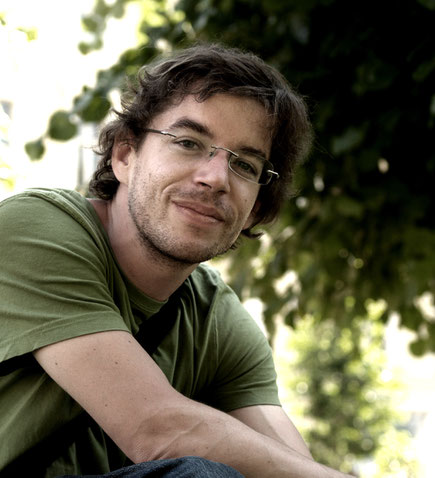 * 1975, Austria

Reinhold Bidner was born in Salzburg. He studied at the University for applied sciences and technologies in Salzburg, (MultiMediaArt), at the Duncan of Jordanstone College of Art and Design, Scotland, Dundee (Animation and Electronic Media) and completed his degree with merit within the scope of a Socrates Scholarship at K.O.P.P.-Film Berlin.
In 2002 he came to work at the Ars Electronica Futurelab in Linz where he became KeyResearcher in the field of TimeBasedMedia. Since 2006 he is freelancing in the fields of Video, Photography and Media Art, either as an Individual or in the frame of the Art-Collectives 1n0ut and Goldextra, and he also co-organizes and co-curates the Austrian Flipbook Festival.
He has received both awards and scholarships for his work and has exhibited these internationally (New York, Dallas, Oslo, Seville, Madrid, Prague, Dresden, Paris, Vienna, Berlin, Linz etc.). 2006 he spent 8 months at Palac Akropolis in Prague during his "Pepinieres europeennes pour les jeunes artistes"-Map-XXL scholarship. In 2008 he won the Media Art Award Salzburg and the Music-Video-Clip-Award of the Backup-Film-Festival Weimar, both in the frame of the MediaArt Collective 1n0ut (with Robert Praxmarer). End of 2008/Beginning of 2009 he received scholarshipfs for Paris (at Cite des Arts International) and Paliano (near Rome, IT). Currently he lives and works in Salzburg, where he teaches at University for applied sciences and technologies Salzburg in the field of Media- and PostProduction, and Vienna, where he continues his experiments in the fields of Music Visualisation, Performance, Video, Music and Photography.

Filmography:
- One Zero Hero (2001)
- Organisation/ Austrian Flip Book Festivals (2005 + 2007 + 2009)
- Muoyce (2005)
- Schnellschuss (2005)
- CONfusions (2006)
- Daisy (2008)
- Still Time (2008/2009)
- In Transit (2008/2009)
- Picture in Picture (2009/2010)
- Space Bum Rocket Kid (2010/2011)
- Addicted (2010/2011)