Nick Prokesch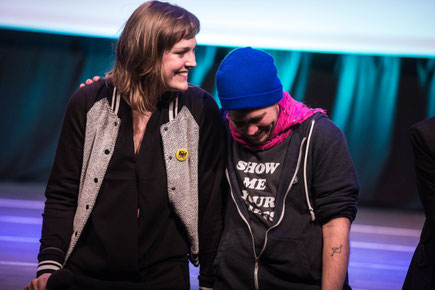 Liesa Kovacs, born 1985 in Vienna, and Nick Prokesch, born 1983 in Krems, both study at the Academy of Fine Arts in Vienna and have already realized various artistic projects at the intersection of visual art, cultural studies, pop culture and film.

Liesa is working with Bettina Henkel at the Medienlabor / Academy of fine Arts Vienna. Nick Prokesch has been working as assistant director for Katrina Daschner´s short films since 2012. Since 2007, he is development assistant for Witcraft Szenario. Their joint short film Policeman was shown in 2013 at the Identities Queer Film Festival Vienna and in the Mumok-Cinema.

Femme Brutal is their first feature-length film.