Jennifer Mattes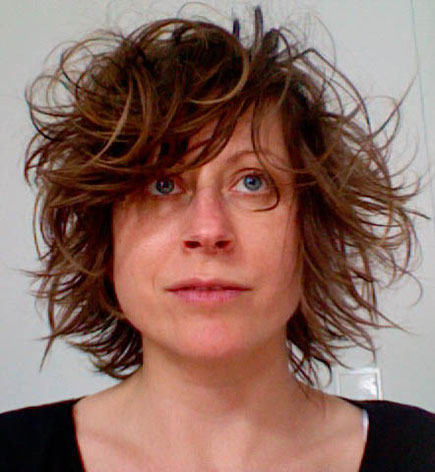 * 1982, Germany

Born May 7th 1982 in Stuttgart, Germany
Jennifer Mattes works in the field of video art and film making. Depending on the
 subject matters and conditions surrounding the fields of interest, her works are shifting between documentary and fiction, with a strong connection to humor, poetics and a theoretical background. She has an affinity to theory and texts of any source and uses them for her research
method creating "archives" of images and text, but also for her articstic voice that becomes an important part in her work (internet platforms, literature, papers, advertisements, film..) in combination with her own lyrics. She is offering a sometimes curious, often humourous view on serious issues concerning human entity by tracing sociocultural developments, economical, psychological and political conditions as well as contemporary production of images.
 She is researching the virtual and real space, using contemporary mass media in time-based 
art practice while offering a critical view on the real, cinematic and virtual spaces of today, and
 onto their overlapping. She lives and works in Vienna.
Films (selection)
Trading Stories. A Cargo Named Desire (short, 2015) / Be here, Dragons! (short, 2014)
 / Viertel nach Eden (short, 2014)
 / The Rat Man´s Dwarf (short, 2013) / State of Stage (short, 2013) / Surfing a Surface - I always wanted to be an artist (short, 2012)
 / Deviation List - To Happyend Unhappy Tutorial (short, 2010) / Blind Couple (short, 2008)
 / Travel Diary (short, 2008) / XXXX – Die Identitätskrise des Individuums (short, 2007)