Jörg Kalt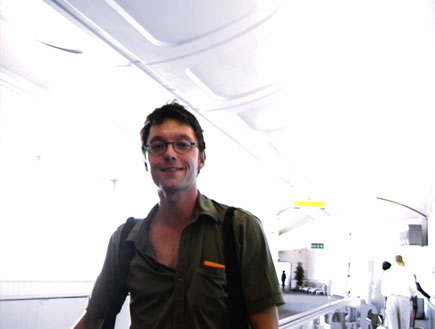 * 1967, France

Born 1967 in Suresnes, France; died July 1, 2007.
Jörg Kalt grew up in Zurich and Munich. He first began his studies in English Literature and Law at the University of Zurich. In 1991 he turned to film, initially studying directing for two years at the Film and TV School of the Academy of Performing Arts in Prague (FAMU). In 1994 he transferred to the Film Academy Vienna and studied under Peter Patzak. Kalt was furthermore active as a journalist and columnist, writing among others for the Swiss periodical DU. Kalt also collaborated on screenplays by Mirjam Unger, Antonin Svoboda and Barbara Albert.
Kalt soon won attention for his films: Future Destination Through the Night was awarded the jury prize at the Filmfestival Max Ophüls Preis in Saarbrücken. Crash Test Dummies premiered at the Berlinale in 2005, in the same year serving as the opening film for the Diagonale in Graz.
Filmography:
1996: Telekolleg Pataphysik
1997: Meine Mutter war ein Metzger
2000: Living in a box
2000: Lesen Macht Tot
2002: Richtung Zukunft durch die Nacht
2005: Crash Test Dummies
2007: Immer nie am Meer (Drehbuch/Script)