Chantal Kaufmann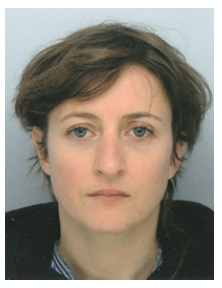 * 1984, Switzerland

lives and works in Vienna and Zurich.

She studied Fine Arts/Photography (BA) at the Zurich University of the Arts and Critical Studies (MA) at the Academy of Fine Arts Vienna. Her cross-media works include video, text, sculpture and installation and excel in reflecting and making visible the specific modalities of each medium. They have been shown in numerous international exhibitions.

She also ran the exhibition space UP STATE (Zurich) with Marc Hunziker and Rafal Skoczek in 2014 - 2018, in which they questioned economies of the art market, and the off-space Shoefrog (Vienna) with Parastu Gharabaghi and Demian Kern in 2019 - 2020.