Thomas Steiner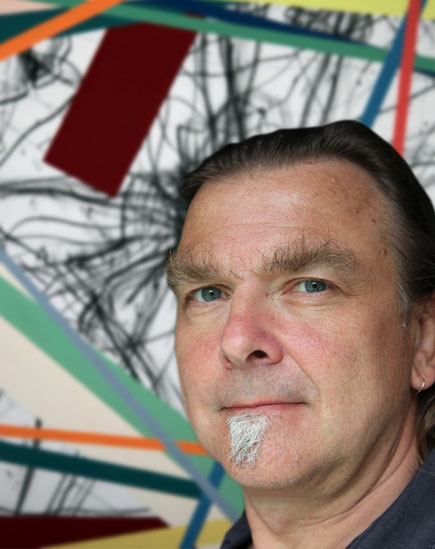 * 1956, Austria

College for Design in Linz. College of Applied Arts in Vienna, receiving his diploma in art education in 1987. 1985-86 produced work in the studio for experimental animation film (Hubert Sielecki). Painter, graphic artist. Since 1980 exhibitions, contributions to exhibitions, performances, animation films. 1996 won the award for experimental film of the province of Upper Austria. Former member of the UFL, Stadtwerkstatt Linz. Member of ASIFA Austria and the Upper Austrian Culture Association.
16mm films (selection):
Ikonostasis, 2 Filme 1990 – 1992
Ikonostasis – live, 1994
Zocalo, 1997
Schwenk , 1998
Halle II, 1998
Walk, 1999
Walk II, 2000

Videos (selection):
WAR, 2003
Studio, 2003
CHEW, 2004
ALFERJEWO, 2004
TAU II, 2006
CREVINARA, 2008
CAMPING CEZANNE, 2009
36 VIEWS, 2011
ROTONDA – Xanadu, 2012
THERSESIA, 2013
ARROW, 2015
LAP OF LUXURY, 2016
CALIFORNIA SHORT, 2017
FLUIDE, 2018
PREQUEL, 2019
TOVO, 2020

thomassteiner.com
More Texts
Thomas Steiner zu seinem Film IKONOSTASIS II
Die Zeichnungen auf Glas wurden in 9 Belichtungsvorgängen auf 16mm Film mit verschiedenfarbigem Durchlicht aufgenommen. Beim Zeichnen mit Durchlicht ist immer nur eine Farbe sichtbar: Die Mischung und Überlagerung der Strukturen geschieht in der Kamera - für den Zeichner unsichtbar. IKONOSTASIS II wurde im Offenen Kulturhaus/Linz als Teil der gleichnamigen Bildinstallation uraufgeführt.

Thomas Steiner zu seinem Film IKONOSTASIS I
Beginn der Filmreihe Ikonostasis. Die 1200 Zeichnungen dieses Films waren ursprünglich - auf 100 Streifen montiert - Teil der gleichnamigen Installation in der Fischerhalle. 1990 wurden die Zeichnungen in 4 Durchgängen abgefilmt, wobei immer näher an die Zeichnungen gezoomt wurde. Dadurch wurden die Bildstreifen in Bewegung gesetzt, die Zeichnungen um die zeitliche Komponente erweitert.

Bibl. Steiner Thomas (Bibliography)
Thomas Renoldner, "Animationsfilm - Im Dschungel der Kategorien", in: Austrian Film News 8/9/1994
Alexander Horwath, Lisl Ponger, Gottfried Schlemmer (Hrsg.), Avantgardefilm Österreich. 1950 bis heute, Wien 1995
Thomas Korschil, "Über Thomas Steiner", in: Beispiele '96, Katalog des Landes Oberösterreich, Linz 1996
Martin Hochleitner, Katalogtext über Thomas Steiner, in: Annäherungen an Kubin", Katalog des OÖ-Kunstvereins, 1997