Hans Broich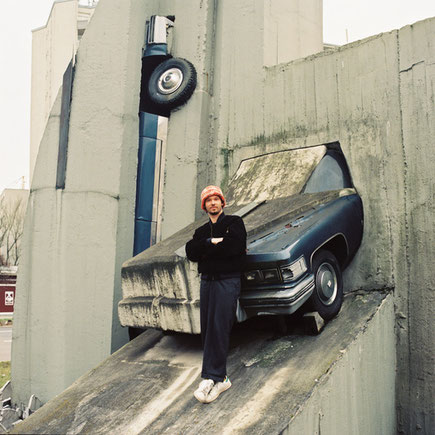 ©Bahar Kaygusuz
* 1991
Hans Broich, born in 1991, produced during his studies at the Vienna Film Academy with his film production company Superzoom Film, in addition to his documentary HIGHFALUTIN (93 min. / 2021) - with and about actor Volker Spengler (In a Year with 13 Moons - Fassbinder) and the documentary literary adaptation Menuett (73 min. / 2022 ) based on the novel of the same name by Flemish author Louis Paul Boon, also the debut feature film Die ängstliche Verkehrsteilnehmerin (104 min. / 2022) by director Martha Mechow.

Superzoom Film (Berlin / Vienna) is a film production & distribution company with a focus on collaborating with artists* whose artistic work practice leaves them with insufficient funding and production infrastructure in the conventional film system, in order to present not only films by film directors*, but also video and film artworks by artists from the fields of theater, visual arts or painting.

In addition, Hans Broich has been in charge of the film program of the Volksbühne am Rosa-Luxemburg Platz since the 21/22 season and works as a freelance production manager, most recently on the new feature film by Omer Fast in a production by Filmgalerie451.