Wilbirg Brainin-Donnenberg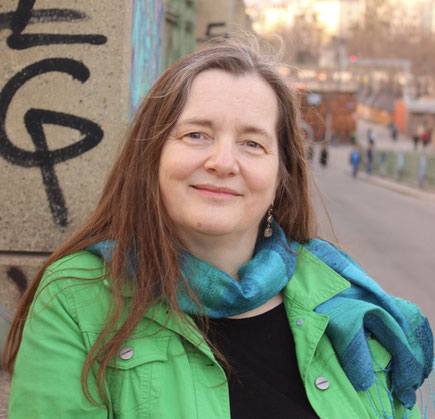 Foto: Anna Brainin
Wilbirg Brainin-Donnenberg, Director of the Screenwriters Forum Vienna, filmcurator, publicist and filmmaker. Studied Psychology and Sociology in Vienna, Paris and Salzburg. Graduated from Friedl Kubelka School for independent film (2016-18). Worked for sixpackfilm (1993-2004), then curated film programs in Austria & abroad (e.g. Phantome. Metamorphosen. Animismus im Film; Female Scientists in Film; Women and Madness in Film; Hommage an Anne Charlotte Robertson) and The Diagonale Industry Meeting (2010-2013). Co-editor of the book Gustav Deutsch (together with Michael Loebenstein). Organized screenwriters Masterclasses with Maren Ade, Camilla Ahlgren, Kathrin Resetarits, Frank Spotnitz, et al. Publishes on int. Avantgarde Cinema and Gender Topics.
Founding- and Board-member of FC GLORIA Women's Film Network and curator of the FC Gloria Kinosalons. Initiated the ongoing screenwriters award If she can see it, she can be it. Female* characters against clichés. Lives in Vienna.
www.drehbuchforum.at
www.fc-gloria.at
Films:
Dirndlschuld (2021, super 8 on DCP, color & bw, 15 min.) Diagonale – Festival of Austrian Films - Competition
Brief an eine Tochter / Letter to a Daughter (2019, super 8 on DCP, color, 8 min.), Festivals: Diagonale – Festival of Austrian Films - Competition, FidMarseille, IFF Riga Competition, Febiofest Bratislava Competition, IFF Jeonju South Korea Festival Screening and Expanded Cinema Exhibition). – then came Corona….